Desert Gems
The Middle Eastern's perfumery, reinterpreted by the world's best perfumers.
Four unique creations, composed from the noblest raw ingredients and dosed with the greatest precision. An ode to the amber perfumery that testifies to Frédéric Malle's fascination for this region of the world.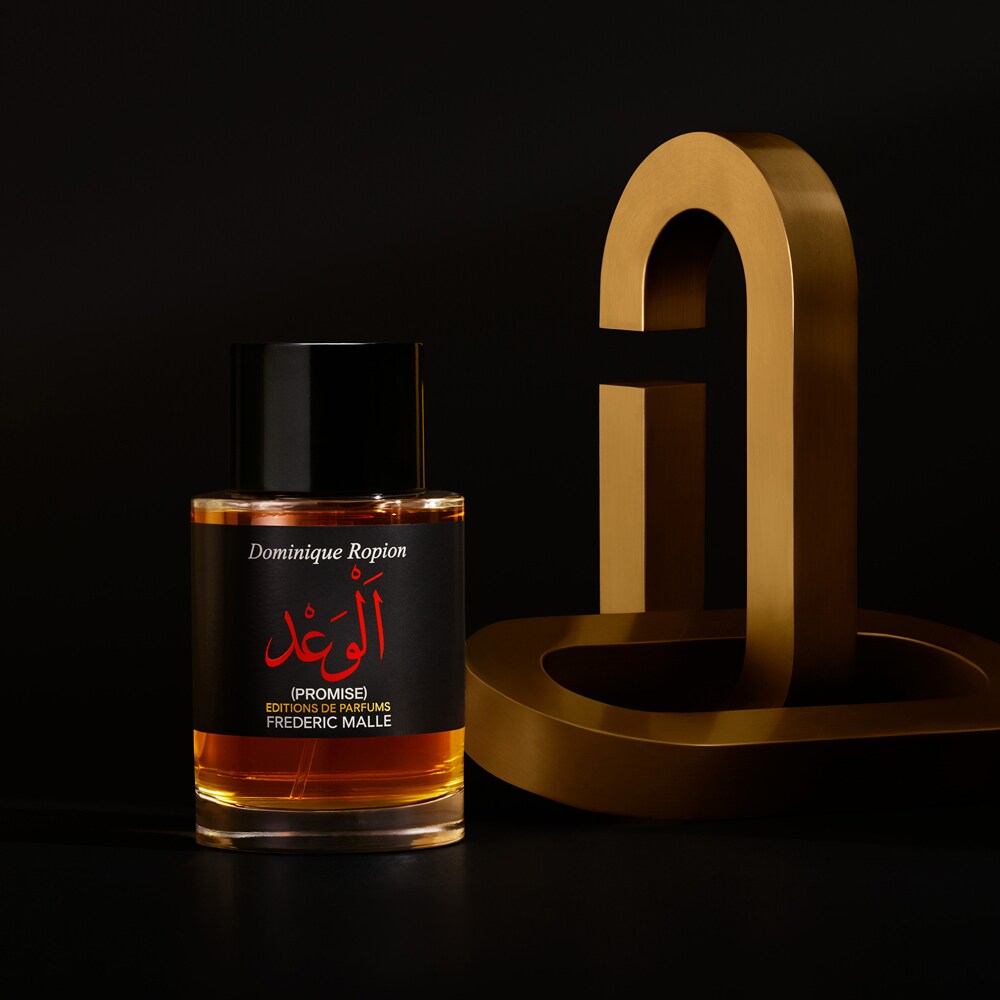 Promise
A subtle and trustworthy fragrance.
In the Middle East, a promise made between two people is accompagnied by the strictest honor code. Frédéric Malle celebrates this principle with a promise if his own, whose beating heart is made of two precious varieties of rose; rose essence from Bulgaria and rose absolute from Turkey are lifted by apple, pink pepper and clove, and bound to a sensuous base of patchouli, cypriol and labdanum; an accord as unbreakable, and invisible, as a vow.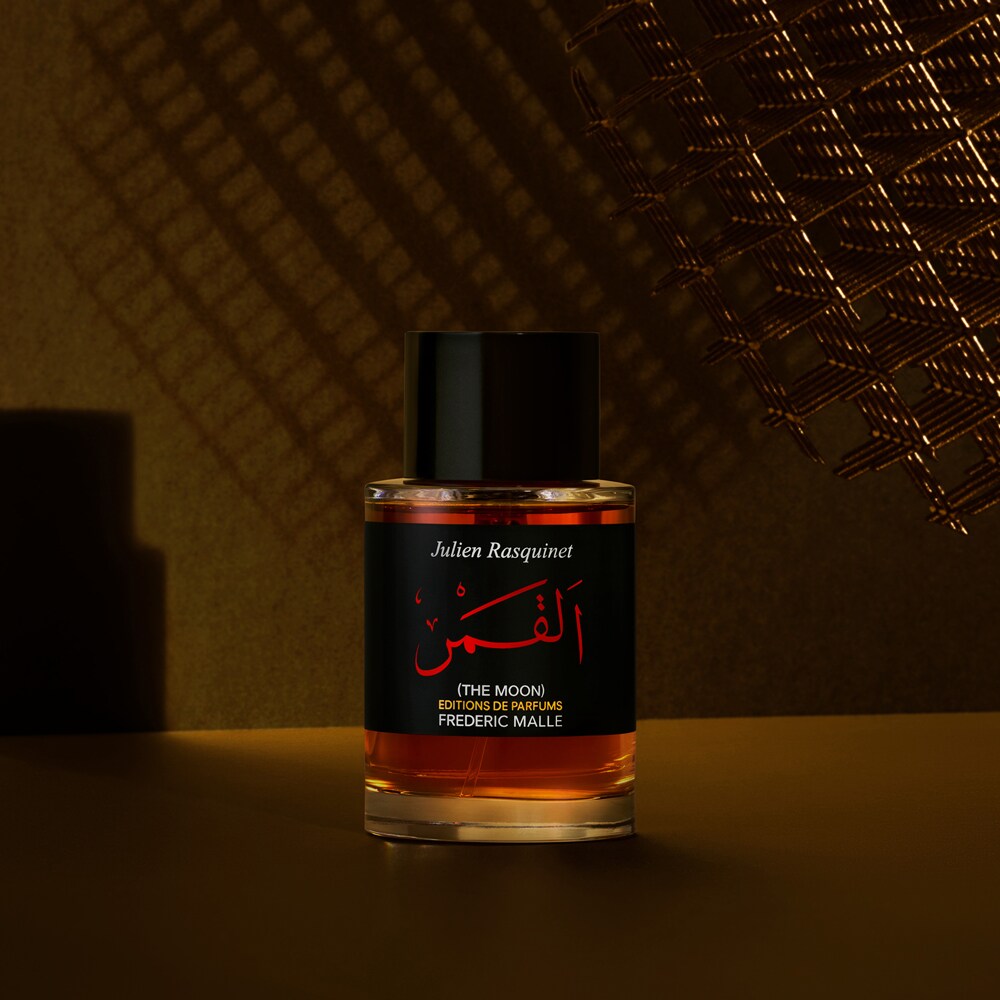 The Moon
Generous Opulence.
The Moon celebrates the power of the Middle East's connection to the moon. Her ethereal appearance hailing the beginning and end of all festivity. The perfume exudes a soft, lavish quality : rose, oud and frankincense meet a surprising profusion of ripe red berries notes, subtle evocation of the fruit-flavoured shisha enjoyed across the region.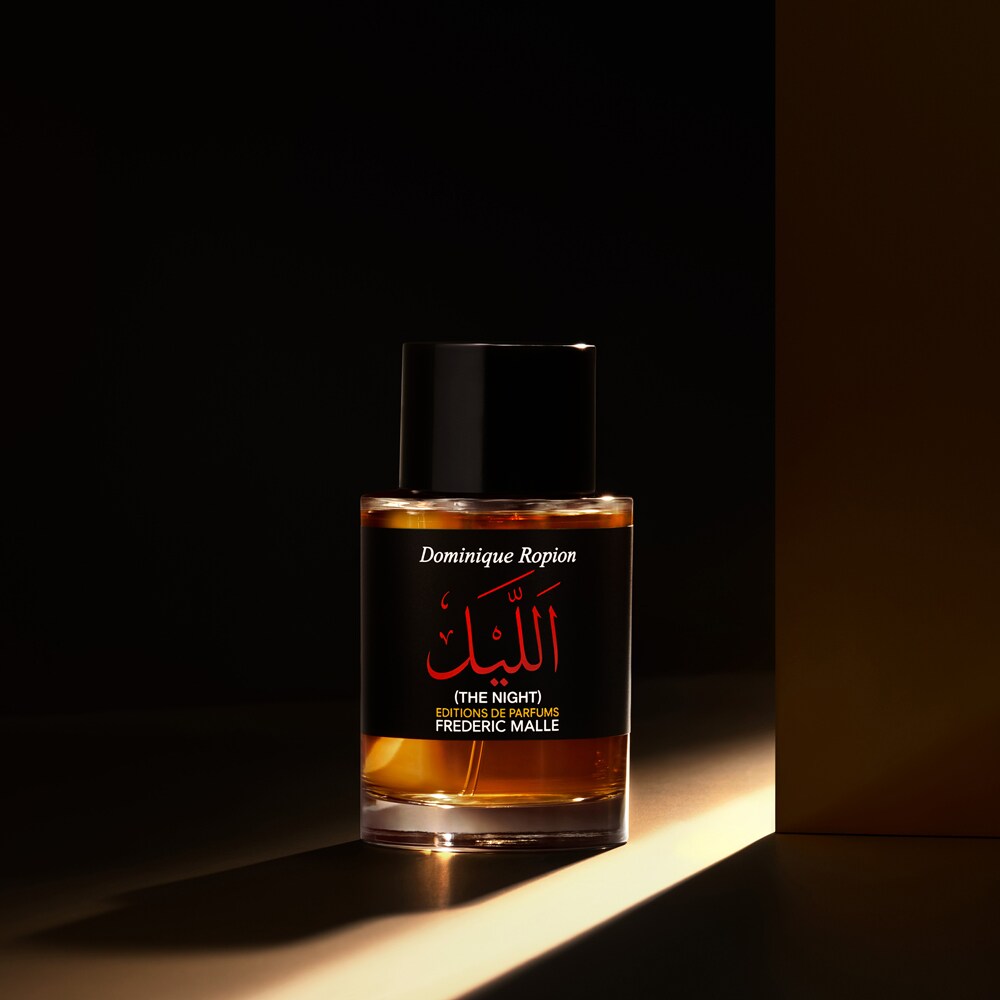 The Night
Life at Night.
An unprecedented amount of natural Oud, blended with Turkish rose and saffron on a luxuriant bend of frankincense and sandalwood, makes this the most precious perfume on the market, and irresistible to Oud connoisseurs. When the sun goes down in the Middle East and people pour excitedly into the streets, beauty is in a single sway of the hip, or in a glance.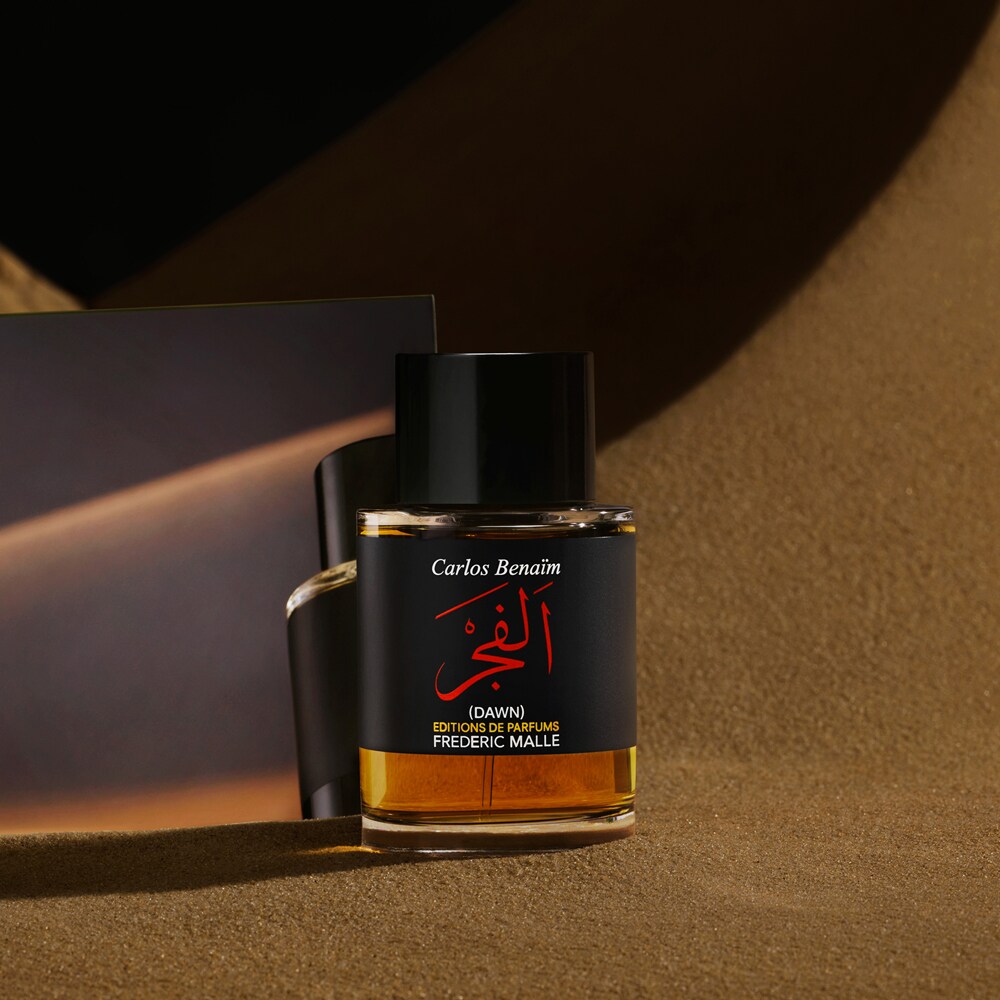 Dawn
Dawn: the miracle of daybreak.
Dawn is testament to the precious, deeply spiritual moments before sunrise. First call to prayer, the quiet gathering of energy for the day ahead, the brief respite from the sun's scorching heat. At the perfume's core, oud is supported by rose and lively pink pepper, then the Laudanum and vibrant frankincense bring extra warmth as oak moss provides a dark focal point.