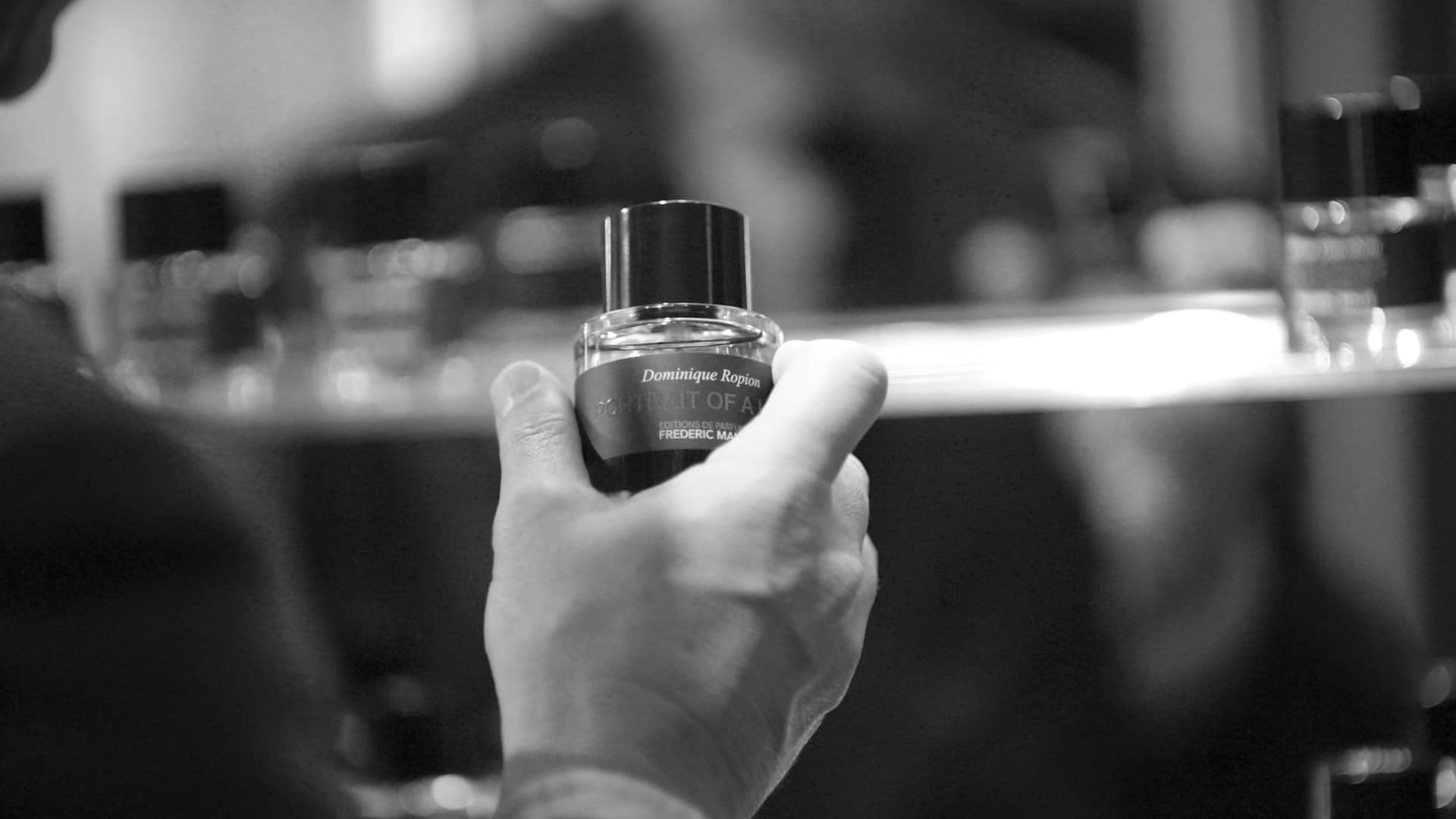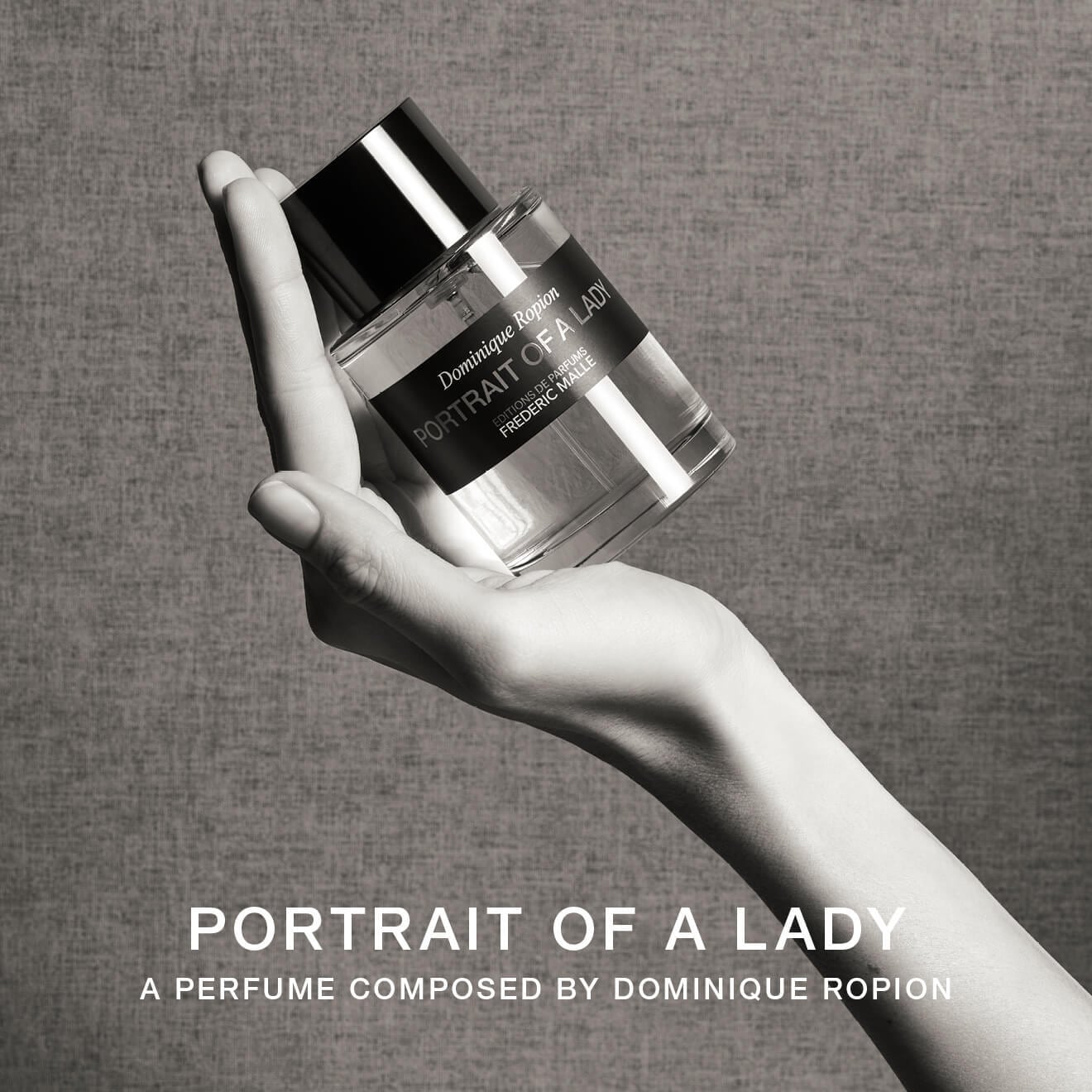 Once upon a time was a woman.
At the heart of the sillage, the most ravishing woman in the world is conjured into being. Under the influence of the rose, the perfume stands up and walks forth, a nimbus come to life in feminine form. She strolls, shadowless, across polished floors and up velvet stairs. She is a dream woman, a Callas, a Dovima, a swan, her every gesture an unforgettable arabesque. She is impossibly elegant, yet she is possible. She is lit from within by a breathing elegance, a graciousness that she inherited like precious metal, a generosity so complete you can almost feel its weight in your hand.
This perfume is her gown, the color of time, limpid at midnight and brilliant at noon. It becomes her. It is a second skin, a gauze of temptation and allure. The attribute of a goddess, her shield, her polished armor. An elegant adornment that changes her as she changes it, rendering her resplendent.
The Portrait of a Lady.
"Portrait of a Lady is the elegance of the past turned into a piece of modern perfumery."
Publisher & Founder, Frédéric Malle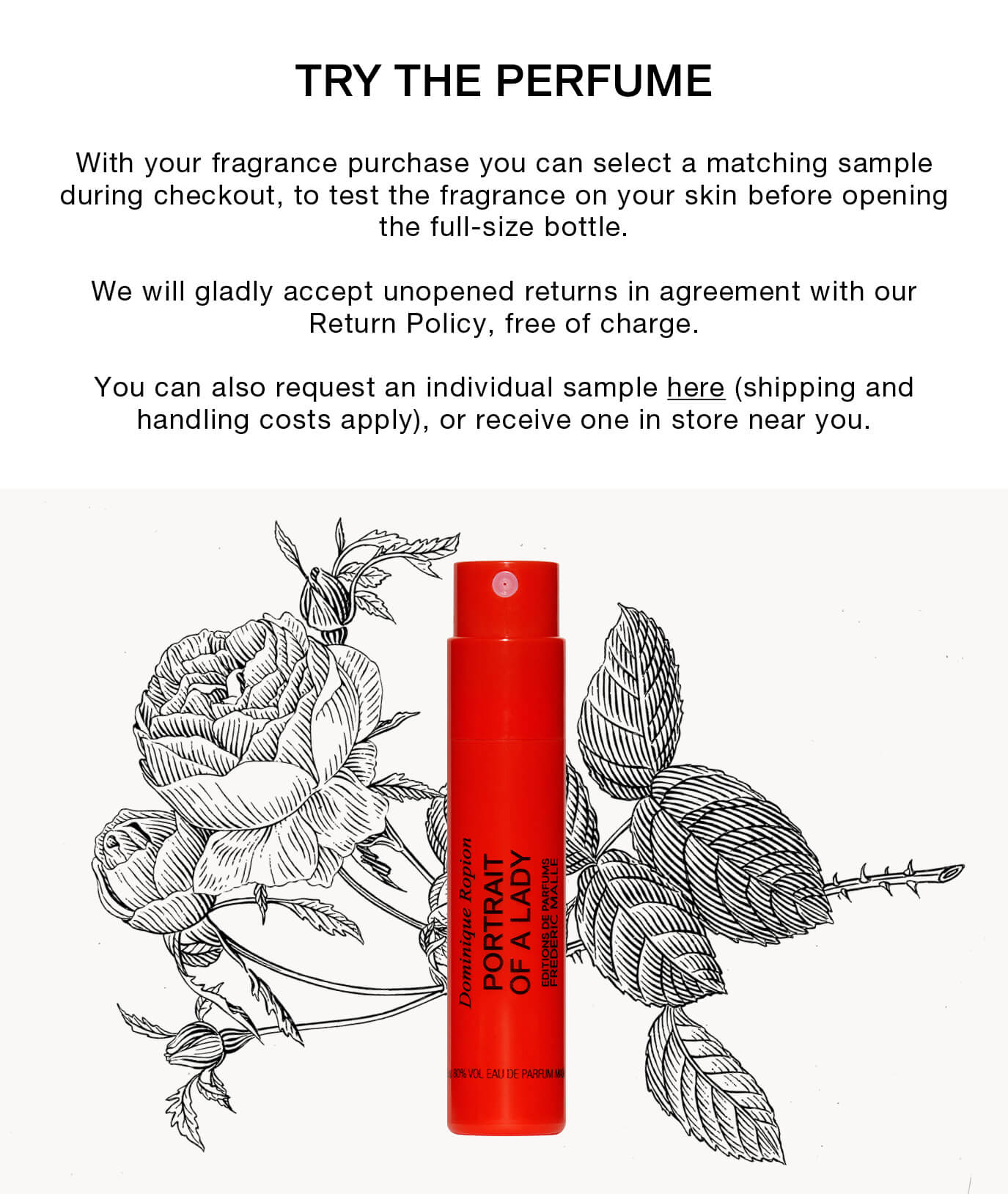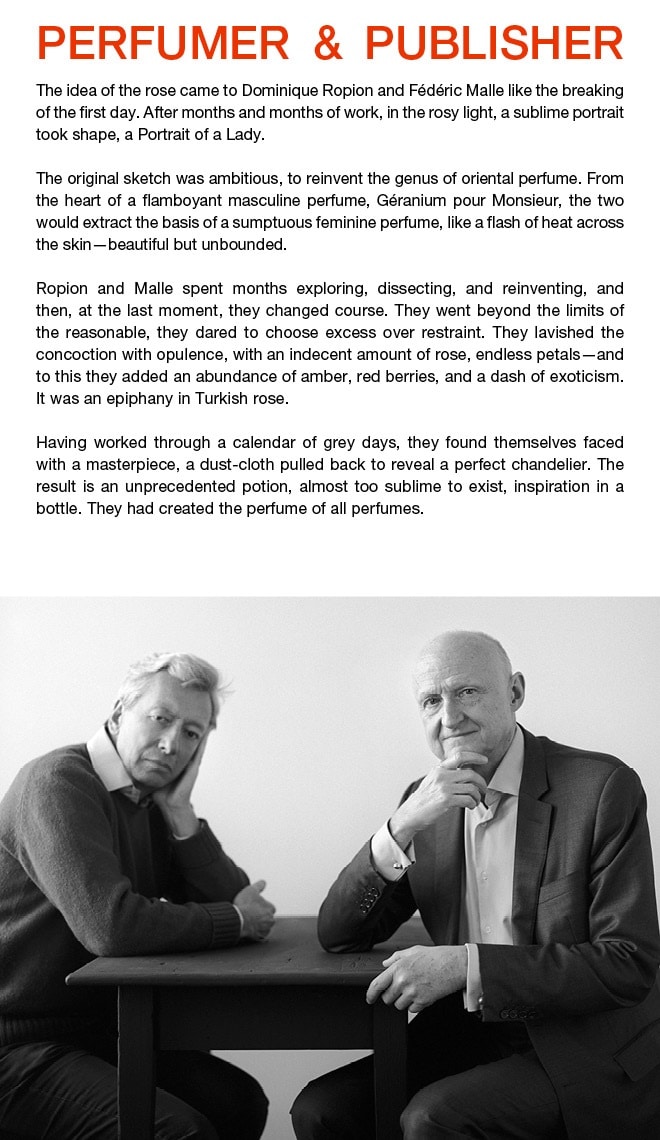 Because Frédéric Malle gives total freedom to perfumers that have very different characters and styles, the Editions de Parfums Frédéric Malle collection is as rich as it is eclectic, providing everyone with the opportunity to find the perfume that connects with their personality.

Delicate or powerful, transparent or dark, subtle or striking, which perfume from our collection will be yours?

For life, for the season, for your next rendezvous.