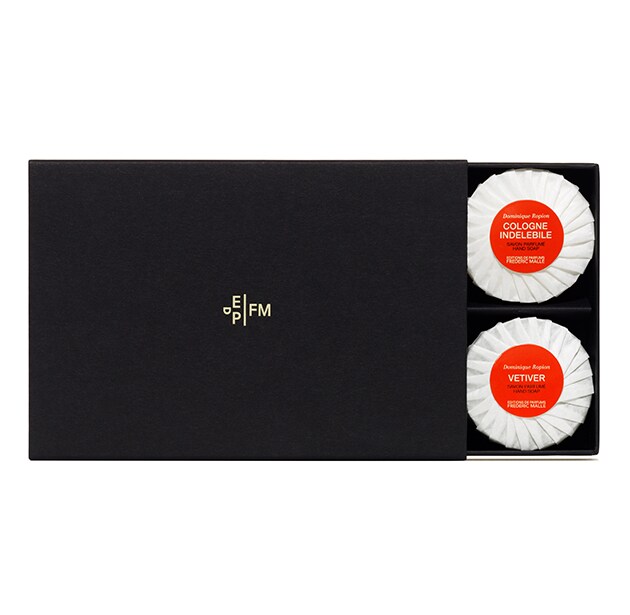 Select a matching sample with your fragrance purchase to test it on your skin before opening.
Complimentary shipping and returns on all orders. Learn more.
Description

We are delighted to introduce a new addition to our home and body lines: purchase our full soap collection and experience an entire spectrum of scents throughout your home.

Read More

Details

6 x 50g individual soaps, one in each available soap perfume. Frédéric Malle's hand soap was designed with form and function in mind. Its base produces a rich shea butter lather perfumed by a selection of our scents. Soaps are also sold separately in 100g formats

here

.
COMPLETE THE COLLECTION
6 x 3.5ml

6 x 3.5ml

Travel Case & 3 x 10ml Single Fragrance

Travel Discovery Box

Custom Coffret - 3x100g

3 (100G)